Our team of marine biologists recently completed a critical assessment of coral reefs in Andros to investigate the presence and extent of Stony Coral Tissue Loss Disease (SCTLD) – a highly destructive coral disease that has ravaged reefs across The Bahamas and beyond.
‍Led by Senior Scientist Dr. Krista Sherman, and including Coral Technicians Teni Burrows and Taylor Walters, the team traveled to Andros aboard the Andromeda, a Lagoon 62′ Sailing Catamaran, hosted by Seakeepers' DISCOVERY Yacht Program. The yacht's full-service crew, Captain Davis Alford and Captain Devan Rose, navigated through challenging weather and shallow flats so that our researchers could assess 14 coral reef sites along the northeastern coast of the island.
‍SCTLD was previously confirmed by the Perry Institute in South Andros in June 2022. Fast forward to this year, the disease is slowly but surely creeping its way north from the southern reefs of Andros. However, our use of antibiotics has been successful in treating and saving corals with SCTLD, offering hope that this devastating disease can be stemmed.
‍But the severity of the disease offshore of Andros was alarming, with almost half of the sites surveyed infected with SCTLD. At the northernmost sites, there was no sign of the disease, but as the team traveled farther south toward Fresh Creek – Andros' largest settlement – bright white fleshless coral heads began appearing and became more frequent. Unfortunately, star corals and brain corals were most affected by the disease.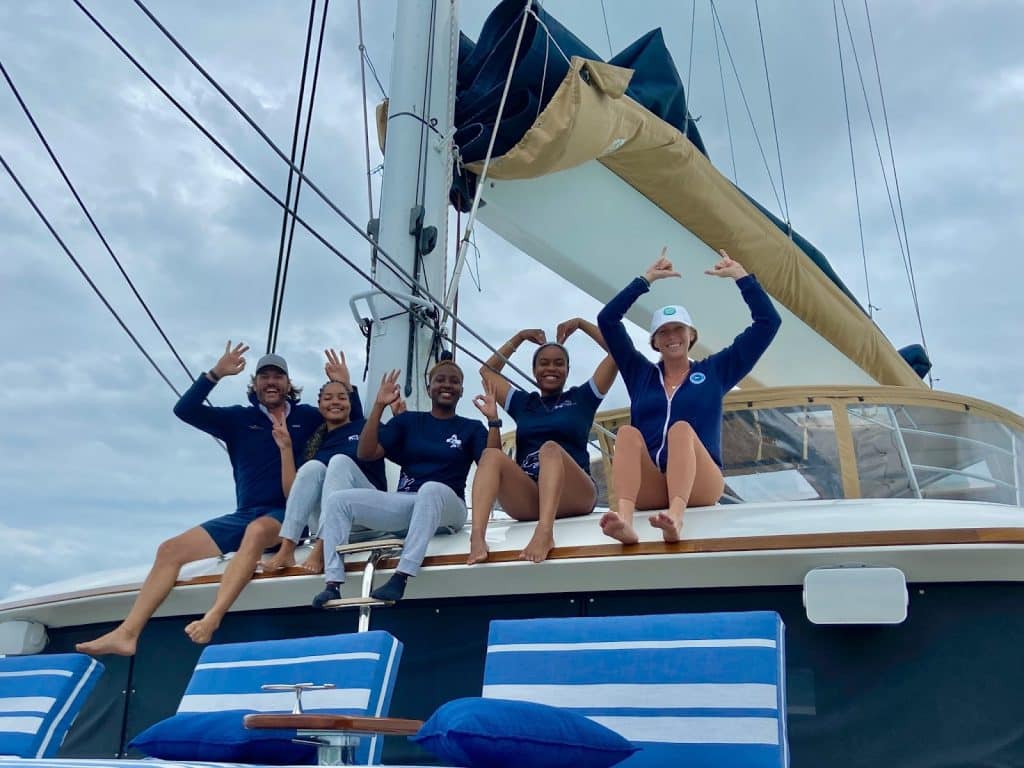 While our scientists hit the deeper depths of the reef on scuba, Tony snorkeled above to observe the surveying process and see the extent of damage from the disease with his own eyes. Tony's commitment to capturing the research process from start to finish empowers his organization to promote awareness of SCTLD, share how devastating it is to Bahamian coral reefs, and advise others what they can do to help coral reefs throughout the region.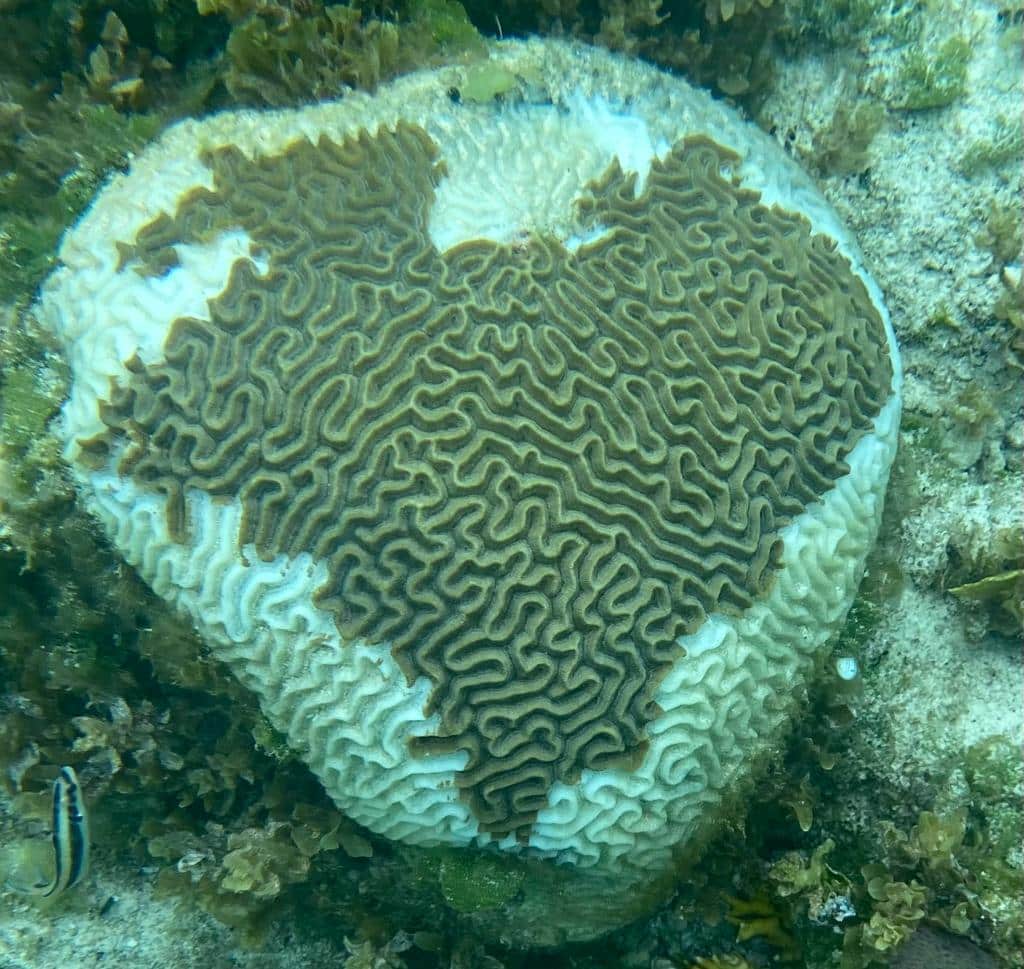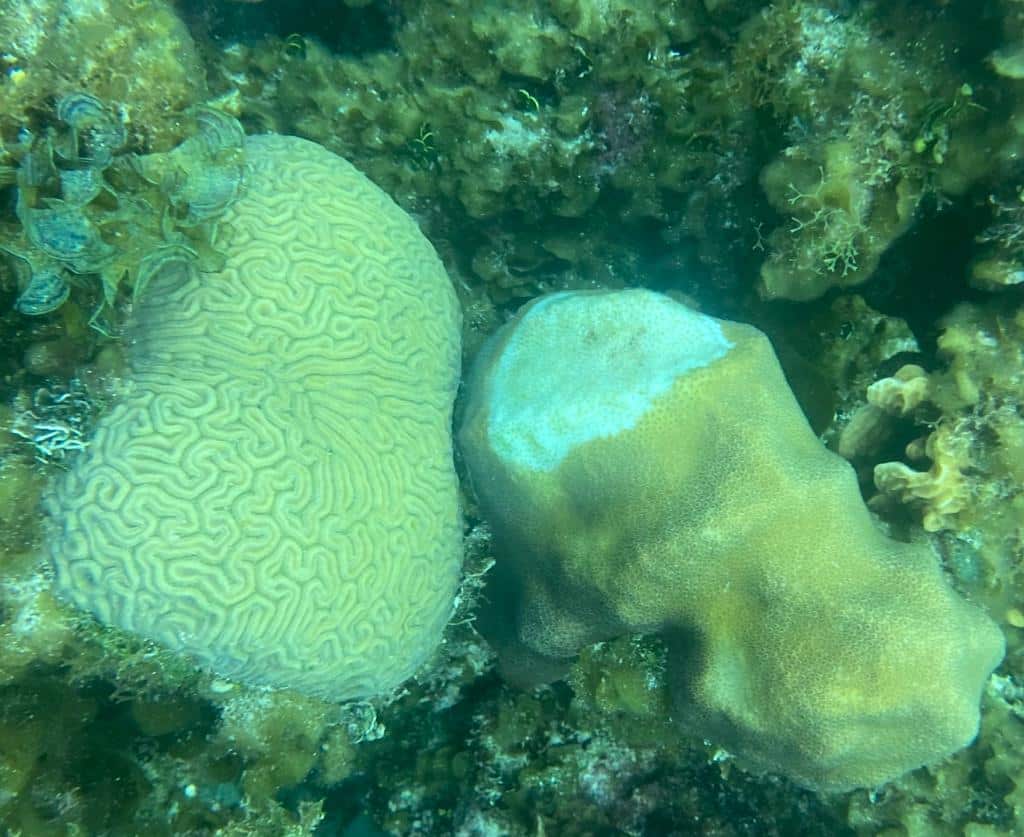 We'd like to express our gratitude to the Seakeepers DISCOVERY Yacht Program for giving us the opportunity to live and work on the waters for a week of eye-opening research. Being aboard the Andromeda enabled our team to use our time more efficiently, working from sunrise to sunset to track the spread of the disease all along The Bahamas' largest island. With SCTLD now confirmed to be spreading north, our Coral Response Team looks forward to returning to North Andros to slow the spread of this disease and save sick corals from complete demise.