I entered the Friends of the Environment's grounds for the first time during a trip to Marsh Harbour, Abaco with my college coastal management class in 2016. As they graciously hosted us for the weekend, I couldn't help but to think what an interesting initiative it was; an attractive space open to traveling students while housing an equipped laboratory for scientific research. I had always wondered if and when I would return to this beautiful space, and in what capacity? This was the main reason why, when I learned of Friends' demise during the rampage of Hurricane Dorian in 2019, I was honestly heartbroken.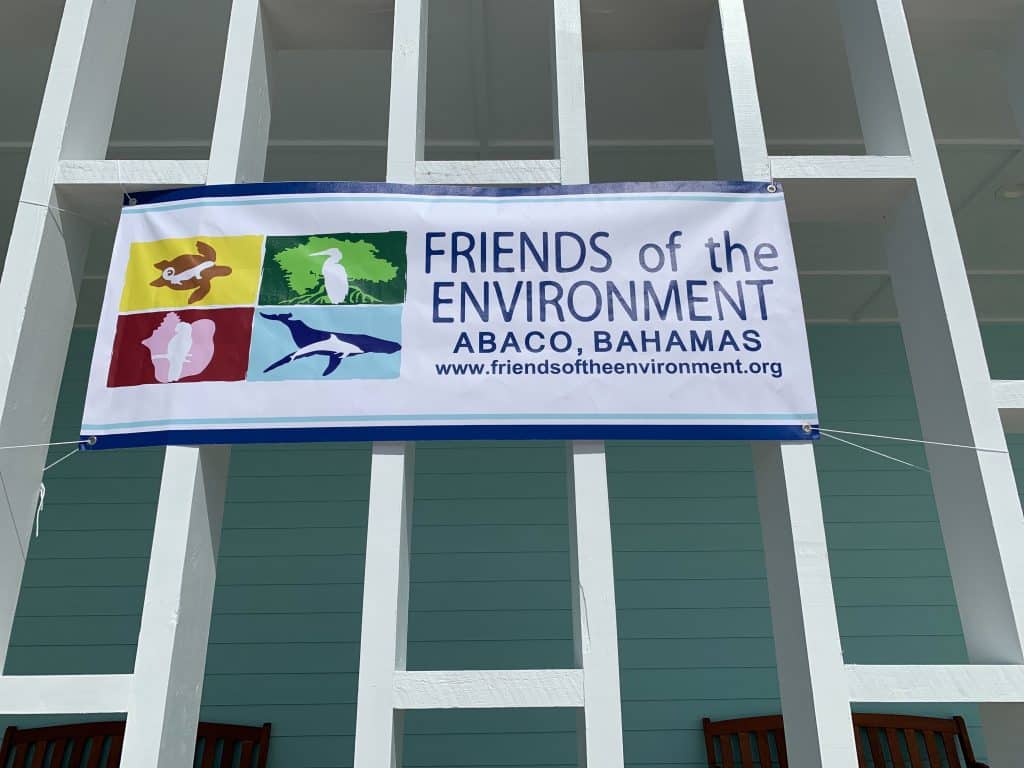 A small non-profit organization–committed to raising awareness and driving action to support community conservation and island sustainability–that built itself from the ground up would basically have to repeat this stage. As the entire island was unfortunately devastated from the hurricane, Friends definitely was no exception. Their administrative building had been completely gutted and with that, so was their spirits. But, fueled by unwavering determination and the generosity of kind-hearted individuals, the team persevered. Nearly four years after Hurricane Dorian's destructive force, Friends of the Environment proudly unveiled their magnificent new administrative building, equipped with state-of-the-art facilities that symbolize their remarkable journey from adversity to triumph.
On May 11th 2023, there was this indescribable excitement buzzing in the air as the invited guests and stakeholders gathered for this momentous occasion. The program contained pure enthusiasm from the team, who all had the opportunity to speak to the curious crowd. This team, composed of only women and led by Cha Boyce (Executive Director), sincerely wore their hearts on their sleeve as they gave us a slight glimpse of their journey to get to this day from that harrowing day four years ago. It was clear as day that these ladies stopped at nothing to achieve this now significant endeavor. The Outreach Coordinator Lianna Burrows said so herself; ''If it wasn't for Cha's vision, this building wouldn't be here today!''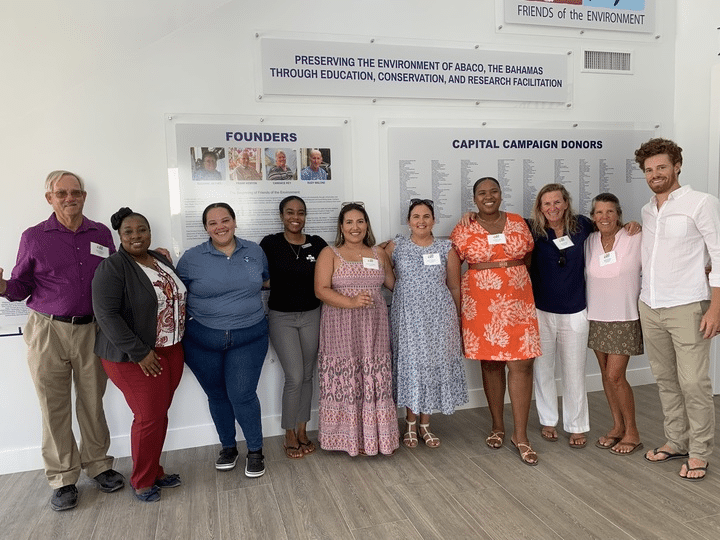 Imaginea life of normalcy, where everything seems ordinary and there are no distractions to capture your attention. Then, suddenly, in one cruel sweep, you lose nearly everything.As quoted by Cha, ''Even through tears and confusion, our greatest emotion was faith and hope.'' When I heard this, it took all of my willpower not to cry on the spot! One can only imagine the pure resolution that exuded from the team to ensure that this foundation was once whole again.
As the ribbon was cut by officials, it was now time to take a gander at the brand spanking new building, now over twice the size of the previous one! Inside, one can find the history and timeline of the organization displayed alongside the staircase. Following that, ivory skeletons of marine species were exhibited on the first floor, with the aspiration to enlighten the viewer of the internal anatomy of these creatures. Not to mention the huge skeleton of a huge false killer whale, affectionately called ''Ducky'', whose remains was found stranded on Duck Cay. The display is intended to raise awareness of Bahamian marine mammals. The building is also equipped with multiple classroom settings for their programs as well as comfortable office spaces for the deserving staff.
We can all learn something from the team at Friends of the Environment! When life comes hurling at you faster than you can even imagine, there is always hope to hold onto. In the eyes of adversity, this team came out stronger than ever and for that, I genuinely salute these ladies and I wish them the very best of luck in the future with this wonderful initiative! If you ever find yourself in the Marsh Harbour area of Abaco, I sincerely urge you to visit this marvelous locale!