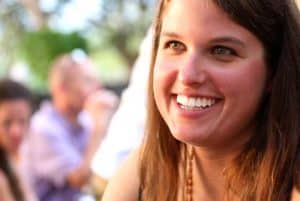 Angela serves as President of ANGARI Foundation and captains R/V ANGARI. Angela combined her love for the ocean, marine science and boating to create ANGARI Foundation and has a range of expertise in marine and environmental sciences.
Prior to ANGARI Foundation, she held the position of Director of Programs and Policies for the nonprofit organization The International SeaKeepers Society where she developed and implemented international programs relating to scientific expeditions, oceanographic instrument deployments, education and outreach. Before entering the nonprofit world, Angela worked as a marine geochemist and managed the Marine Trace Element Laboratory at the University of South Carolina. She has conducted extensive field and laboratory work in the marine science field in the U.S. and abroad. In total, Angela has more than fifteen years of marine research experience. She has been involved in research projects on shallow and deep-water corals, aquaculture, marine fossils, paleoceanography, climate change, ocean acidification, trace metals in the ocean and seafloor mapping, among others. Additionally, Angela has several scientific publications and has made numerous presentations to industry groups and educational forums throughout her career.
Angela earned a M.B.A. from the University of South Carolina and a M.S. in Marine Geology and Geophysics and a B.S. in Marine Science and Biology from the University of Miami.
Angela has extensive knowledge and experience in boating and holds a U.S.C.G. Merchant Mariner 100 ton license and STCW and Marine Security credentials as well as several SCUBA certifications, including rescue and NITROX.

We create and manage coral restoration practices within organizations and businesses throughout The Bahamas and the Caribbean. Our goal is to help organizations and businesses see how coral restoration benefits the educational, recreational, economic and scientific agendas of the entire region.