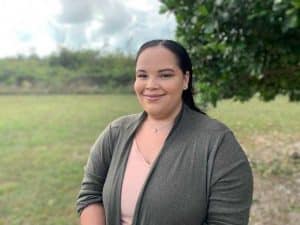 Danielle lives in New Providence where she was born and raised. As a child, she frequented the beach quite often as a pastime with her family. During this time, her love for the environment started to blossom. As a high schooler, she engaged in scientific programs and competitions and obtained her bachelor's degree in Biology in Spring 2019 from The University of The Bahamas.
‍In the past, Danielle has worked in the environmental field as an assistant environmental officer. She also has experience as a small-scale project manager. From a young girl, it was her overall goal to make environmental conservation a common priority amongst Bahamians as it is our largest and most important joint asset.

We create and manage coral restoration practices within organizations and businesses throughout The Bahamas and the Caribbean. Our goal is to help organizations and businesses see how coral restoration benefits the educational, recreational, economic and scientific agendas of the entire region.