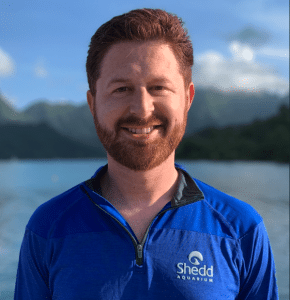 Dr. Ross Cunning is a Research Biologist in the Daniel P. Haerther Center for Conservation and Research at the John G. Shedd Aquarium (Chicago, IL).
‍Ross started at the John G. Shedd Aquarium in 2018 after working extensively at the University of Miami and the Hawaiʻi Institute of Marine Biology. His research has been focused on quantitative analyses of coral symbioses ranging from genetic identification to gene expression, genomics, and bioenergetic modeling.
‍At Shedd, Ross leads a broad program on coral reef conservation research involving extensive fieldwork on the R/V Coral Reef II, molecular genetic work in Shedd's microbial ecology lab, and engagement with the aquarium's large and diverse audiences.

We create and manage coral restoration practices within organizations and businesses throughout The Bahamas and the Caribbean. Our goal is to help organizations and businesses see how coral restoration benefits the educational, recreational, economic and scientific agendas of the entire region.