The Perry Institute for Marine Science (PIMS) is a non-profit committed to ensuring the health and longevity of our ocean and the communities that depend on it. For more than 50 years, our team has made lasting impacts in the marine world through scientific discovery, leading-edge conservation, and international collaboration. Our mission is to preserve coral reefs, coastal habitats, and vital fisheries throughout The Bahamas and the Caribbean while working with local communities to unlock and implement sustainable solutions.
Position Summary
We seek a licensed captain with experience in boat maintenance and SCUBA operations. The ideal candidate would also be an experienced SCUBA diver, preferably a Dive Master (or working towards this level), with experience maintaining compressors and dive equipment.
This position is responsible for the day-to-day management of several small boats used for scientific research, including on-water and dockside activities, as well as vessel scheduling, planning, and budgeting. Reporting to the PIMS director.
This position is located in Nassau, The Bahamas. National travel will be required, and international travel may be required occasionally.
Duties
Serve as boat captain for marine operations using small boats (<35') in The Bahamas

Responsible for the care and maintenance of up to 4 boats

Scheduling boat use by various projects and ensuring marine equipment needs are met

Coordinate activities with PIMS colleagues and partners

Occasional travel to family islands in support of various projects

Tracking boat use, budgets, and maintenance
Arranging day captains for boats when needed and ensuring safe operations of staff using boats (<25')
Filling scuba tanks and maintaining compressor and scuba equipment
Maintain standard safety procedures and competencies
Perform additional duties as assigned
Qualifications

A minimum of a captain's license by a recognized licensing authority

Must be experienced in SCUBA diving (Dive Master or higher certification preferred)

Experience with planning, tracking budgets, and use of software supporting these responsibilities (e.g., MS Office)

Good written and oral communication skills
Excellent safety record
Skilled problem‐solver, self‐reliant, results‐oriented, and able to work both independently and with a team
Able to lift/carry up to 25 kg (50 lb) for 25 m
Flexible schedule: night and weekend work required seasonally
Current passport and proof of COVID‐19 vaccination upon hire
Bahamian citizen, resident, or ability to relocate to work in The Bahamas
PIMS is an equal-opportunity employer. Compensation is commensurate with experience. We strongly believe that a staff of diverse backgrounds, beliefs, ethnicities, and cultures best prepares us to achieve our research, conservation, and restoration goals. We invite anyone interested who meets the qualifications to apply.
Please email a cover letter and CV including 3 references to Ms. Latoya Anderson-Reeves (landerson@perryinstitute.org). Full consideration will be given to applications received by November 30, 2023.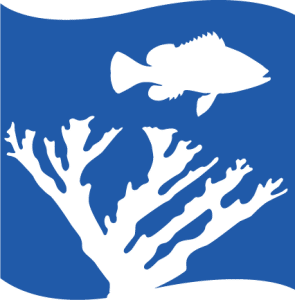 The Perry Institute for Marine Science (PIMS) is a non-profit committed to ensuring the health and longevity of our ocean and the communities that depend
Read More »